In the old days, when the existing home would become too challenging for a senior, the options were narrow and commonly included moving out. Aging in place, in an appropriate age-friendly house, was not a thing, and if the family members were too busy to take proper care of the older relative, a nursing home was the common solution. While, in some instances, moving out proved to be necessary, the truth is that most seniors would rather have stayed in their own home, on familiar ground, in their own privacy. 
Seniors are adults who spend most of their lives responsibility for raising the family, developing a career, taking care of everything. That self-image is hard to change, but golden years are also the time to decrease stress levels and enjoy the fruits of one's efforts. Over time, we all have to let go of the ultimately-in-charge image and settle with the idea that the moment for relaxation has come. Slowly, we learn to enjoy it. 
My House, My Rules
When you're a senior, you know how it feels. It's not unlikely that you might have already lost a spouse or a partner in the process. You lost the feeling of being irreplaceable as a patron. The last thing you want to relinquish is control over your own life, regressing to the phase of a helpless child.
This bears significant importance if you have spent most of your life in the same house—or, at least, a long time. Such a place is crawling with warmth and memories, provides the meaning to existence. There's also a sense of safety and security that no other place can beat. Moving out is like leaving your life behind, giving it up. From this perspective, it's easy to understand why seniors should be provided with an alternative. After all, they deserve it. 
What it Means, an Age-Friendly House?
Age-related changes will have halved your young adult strength by the time you reach 80. The velocity of contraction and movement significantly reduces, together with muscle power. In turn, fatigability increases. The declines in motor function appear to accelerate markedly in this age. The central nervous system also suffers degradation, compromising activation of the motor unit during contractions. 
Still, there is a large variability between individuals in many aspects of motor performance. Some healthy individuals can lead an almost fully independent life until their last days.
Other common age-related issues with a major impact on mobility are cardiovascular diseases, arthritis. Then there is Alzheimer's disease as a whole set of problems of its own.
Mobility issues greatly affect seniors' ability to perform daily functional tasks. There are, however, many preparations that you can make in advance to turn your home age-friendly and suitable for comfortable, peaceful aging in place.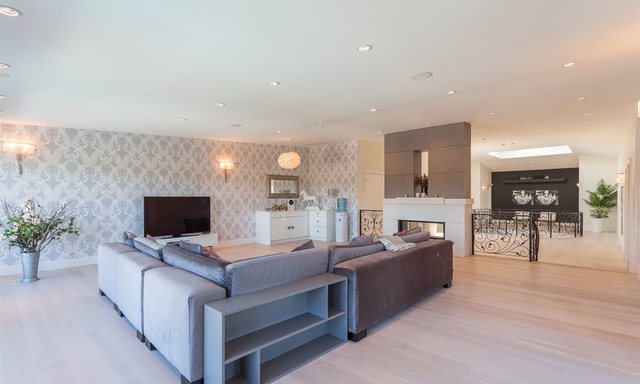 The desire to live safely and undisturbed in our own homes is universal, as is the desire to be a part of the community. Making it happen is not easy, but it is possible. Transitioning to an age-friendly house requires some essential renovations that can help you live longer and feel independent. Those will enhance the level of physical safety and support you in staying mentally sharp, on top of your game. A good mental stage sustains other functions so the body can remain healthy as well. 
Making an age-friendly house is not a "one-size-fits-all" approach, but some things are universal. I will state the ten crucial changes and explain how those affect the inhabitants.
How to Transition Towards Age-Friendly House
Floor Plan
If possible, the entire living area will share the same floor, eliminating the need to use stairs entirely. You need to be able to move with minimal obstruction on the way. An open plan is the best solution, but some enjoy small, defined rooms with more coziness and privacy.
Ideally, there shouldn't be any steps between rooms or zones. Also, each traffic flow should be spacious enough to comfortably accommodate walking assistance, a helping person, or a wheelchair. Flooring is one of the crucial aspects of safety, so it must feature smooth, glare-free, slip-resistant surfaces or carpets. Every finish should be as low-maintenance as possible. 
Colour/texture contrast is an excellent solution to indicate a change in surface levels. If the stairs are unavoidable, a contrast between vertical and horizontal will increase visibility. Together with excellent lighting and sturdy rails, it will significantly affect the safety and convenience of use. 
A smart-home system will help a lot to keep everything under control without excessive physical effort. 
Doors and Windows
If possible, entrances should grant easy access and egress with no obstacles like steps. In a case when steps can't be avoided, it's necessary to have a sturdy rail for support. To grant undisrupted assisted passability, doors should be changed to at least 4 inches wider than a typical home. Ideally, a senior should be able to open all internal doors hands-free. That means either sensors, swivel doors, or ideally no doors at all, where available. Additionally, consider sink handles or levers rather than knobs.
Plenty of lower to the floor, easy-open windows, allowing an abundance of natural light, are a better solution than common ones. If there is a need for any shutters, heavy shades, or awnings, try to install the electrical, button-operated systems. 
Hallways
Those should be minimally three feet wide, preferably wider. Ideally, there will be space for a bench at the front door and a surface area to place parcels and heavy bags. No-slip flooring is a must, with the matte finish. Some grab bars along the corridors are not a bad idea, either.
Hallways and corridors should be exceptionally well lit, ideally activated by sensors. Between bedroom and bathroom, automatic nighttime illumination would be a valuable asset.
Bathrooms
Over 30% of all bathroom injuries happen to seniors, of which over 80% are from slips and falls, half of those due to inadequate features or missing proper support. A minor investment into several improvements can minimize such risk or eliminate it entirely.
Installing a curbless, roll-in shower with an adjustable handle is the best idea, but some seniors prefer to sit in a tub. If possible, install both. A reliable, quality fold-down seat in the shower and a lowered bathtub will secure a more convenient use.
Easily accessible grab-bars should exist inside and outside the shower, as well as around a tub. Also, make all cabinetry easy to reach, with edges in contracting colours, easy to spot. The toilet should be height adjustable. All materials must be selected with convenience in mind, such as antibacterial, with anti-slip properties.
Kitchen
The kitchen must have enough maneuvering space with easily accessible features. An open-plan kitchen is an excellent solution, both space- and safety-wise. It eliminates the need for doors, and in case you need any kind of assistance, there are no sound or visual barriers. 
Glass-front cabinet doors and pull-down or open shelving are convenient, providing easy access to all frequently used items. All appliances should feature accessible doors and easy-to-read controls. The more voice or sensor control, the better. 
At least one working area should be available with a sitting position; the ideal solution is under-counter seated work areas.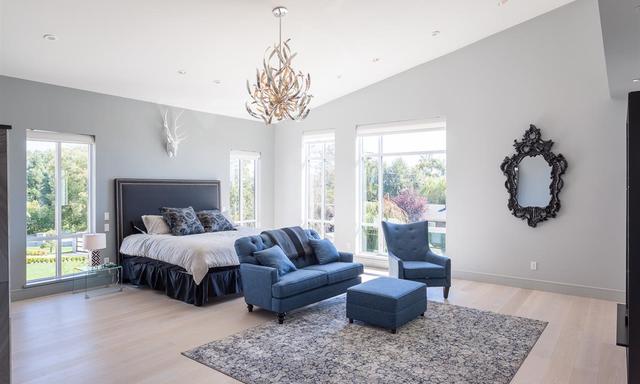 Bedroom
A well-designed bedroom can bring you comfort and calm, much needed to properly rest for the next day. Sometimes bedrooms are the most cluttered rooms in the home. In an age-friendly house, this room should be clutter-free and secured against tripping and falling. On the other hand, all storage must be designed as convenient and accessible. An architect with extensive knowledge of interior psychology, familiar with Feng-Shui's philosophical approaches, can make the bedroom a true oasis for body, mind, and soul. 
The bedroom should have enough open space to allow undisturbed movement of a wheelchair, walking assistance device, or a person. 
Drawers and all storage need to be simple and easy to access drawers. A comfortable and accessible bed is an essential feature. Ensure it's not too high or too low, obstacle-free, allowing for convenient getting in and getting up.
Age-Friendly House Renovation Is Not a Luxury, But a Necessity
Our senior population deserves a radical rethink in the way we design and build our homes. Acting with the future in mind, meeting our needs according to our lifestyle choices is a matter of wisdom. With some exceptions, aging in place is a highly functional concept that works, allowing a person to remain safe and well without the need for constant surveillance. An age-friendly house offers a high-quality life through golden years, a chance to keep everything under control and remain socially active for decades to come.
Read this article in Epochtimes