Ernest is a 61 year young who lives with his wife in a spacious house which, at the moment they come to our story, has long begun to show signs of ageing. Little by little, problems kept getting bigger, and the house needed a major repair. The question was, how to decide between renovation and building a new house.
One day, Ernest had decided to finally do something about it. He asked himself: Is it a good idea to repair the old house? How much a full renovation would cost? Is there a better solution? What would be more beneficial – renovation, or building something new?
Ernest realized that it would be best to investigate all options first. He started by asking neighbours and friends for opinions. Naturally, everyone had their own idea about what should be done.
The problem here is an utterly personal perspective. People have good intentions, but they can't know what's best for you, especially when it comes to your home. It's all about different lifestyles, different habits, different needs. And when it comes to the matter of aging in place—different health. 
One idea started to make sense, though. Why spending a significant budget on a renovation if it's possible to build a new house instead? But then again, could such an investment really pay off?
What Ernest didn't think of, at first, was consulting a design professional. He did make a call to the municipal hall in order to find out regulations that would help him decide. Mostly he was interested in how many square feet of a new house he could build.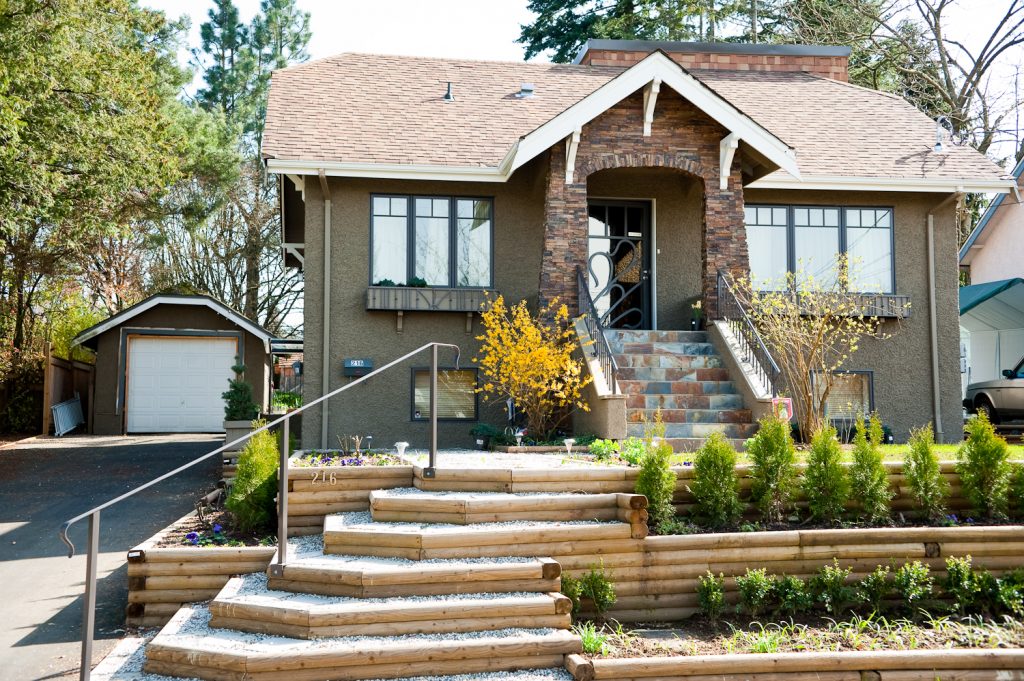 Renovation or Building New, Ernest Couldn't Decide
He discovered that it was possible to build a duplex house with two laneway houses, and two secondary suites on each side (ADU). This way, he could live on one side of the duplex and have a laneway house and the suites for renting. Naturally, a secondary suite sounded like a great way to secure some passive income for his retirement. Ernest realized that if he could also manage to sell the other side of the duplex, it would pay off the construction cost.
But as we are getting older, we start craving more quietness, peace, and privacy. Ernest understood that, very soon, he might come into a situation to regret the original idea. Having too many people roaming around his property sounded tiring by itself. Having the same but with a bunch of strangers on top…well, let's say he cooled off the idea pretty fast.
Yes, it would be great to have a new house, and even better if the project could pay itself off—but not at the cost of his privacy. After reviewing all options once more, it was clear that he and his family would do better if they build a duplex without any ADU's.
Once again, Ernest picked up his phone and called several local builders for an interview. He thought it would help him choose which one to hire. Then was the moment to meet Aryo, whom he found by filling an online form.
The first question he asked Aryo was if he had any experience building duplexes in the area. Of course, the answer was positive.
"But, before we go further about my experience, let's talk about your project and your goals."
Aryo Knew Better
After a long conversation, Aryo found out a lot of interesting facts. First of all, it turned out that Ernest did not really think his project through, not nearly enough. He failed to consider the age he was approaching and too many difficulties it will gradually bring. Moreover, he planned to build a tri-story duplex on each side, featuring less than 600 square feet on each floor.
Like many others, Ernest believed that living in a brand new, beautiful, and shiny house would be enough. The truth beyond, however, was different. Just any kind of new, shiny house wouldn't bring the kind of happiness he imagined.
Aryo explained to Ernest why it's good to have a proper, thoughtful plan. He elaborated on the significance of hiring a professional designer – and not just any. What he needed was a designer who takes into consideration the occupant's lifestyle so that the final project would maximize personalized functionality. That way, the outcome would be much more beneficial for Ernest and his wife in the long-term. 
Such kind of consultation is rarely, if ever, offered by a builder. Not that the builders don't care—on the contrary. But there's a difference in knowledge and approach. A good builder knows how to build a sturdy, reliable, good quality house that the homeowner has ordered. But what if the homeowner doesn't know what he wants, or what is good for him/her in the first place? Then a proper consultation can make all the difference between a disaster and a happy ending.
Renovation or Building New: Deciding Together
Aryo and Ernest talked for many hours. Their brainstorming paid off, and the plan slowly started to come up. Ernest was surprised to find out just how many small but significant details he was missing to consider. 
The idea of having to climb endless stairs, many times a day, suddenly exploded in all colors. Indeed, his original ideas were very fashionable, and those floating staircases could have been gorgeous. But now Ernest also realized that he would probably end up establishing a mini studio on the ground level in just a couple of years, merely to eliminate the need for endless climbing. 
Aryo knew that sooner than later, the couple would probably regret the decision. When your knees are hurting, and your muscles are weak, the last thing you want is a challenge in maintaining personal hygiene. There was no reason why Ernest's wife should give up her dream of a fancy new tub. The thing was to have a proper one, as functional and approachable as striking in design. 
In the end, Ernest decided to build a house quite different from what he originally intended. But he was delighted to do so. The new project was smart, thoughtfully designed, and full of handy amenities that would add to the quality of their lives in fifteen years just as much as they do now.
What Can a Professional Designer Do, That I Can Not?!
An outstanding design professional will compose the house that fits the homeowner's lifestyle of today, as well as ten years or more in the future.
A designer who thinks outside the box doesn't focus solely on what a client desires today. Many times, the homeowner is simply not aware of what lies ahead or even what would be best for him/her. Both renovation or building a new home can bring significant overall improvements if done correctly.
A good designer should really get to know his client. He will think about the homeowners' present lifestyle as much as about all changes that will come to their life. Often, these changes involve newcomers (babies, in-laws) or a need for rental income, lifestyle improvement, even upgrading to catch up with new trends.
As homeowners, we often think that we are the only ones who know what is best for us and our houses. Some even believe that a professional designer is a redundant category, who will do the same as we would, but also charge for it. The truth, though, is somewhat different. 
You certainly know what your needs are….right now. Aging brings challenges that we might not be aware of until we face them, and that moment might not be the best time to do something about it. Thinking ahead is the key, but how to think ahead if we don't know what will come? And if we don't know what is ahead of us, then how could we even think of preventing the issues?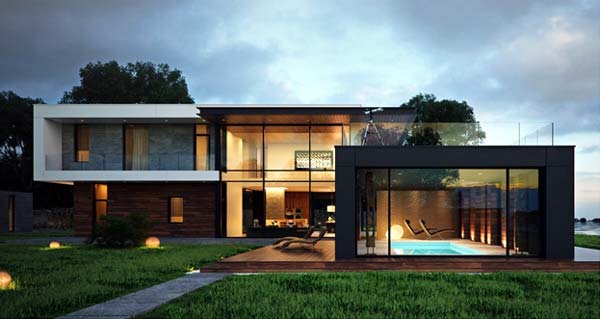 Don't Wait, Prevent!
That's where a good designer comes to the scene in full glory. A good designer has abundant experience in preventing issues. Not because he faced all of them, but because his clients did. One by one, they kept facing and solving different problems, learning a lot in the process. That is why a designer might know some things better than you. In a certain way, he was already there.
Before you start a major renovation, building a new house, making a considerable investment, dig deep down all the challenges that might come to your life. Pinpoint them and design your house with the future in mind. And the moment you find an obstacle, ask for professional assistance that will help you determine all necessities and come up with the appropriate solution that matches not only your lifestyle but your personality as well.
By Aryo Falakrou (My Home Designer)